Here's a great beer cookie recipe for the holidays or any day!
Lilly Sue's Bites and Brews
These chunky, chewy, delicious cookies will absolutely bring cheer to friends, family, co-workers, and any celebration. They are simple cookies full of yummy flavor and are especially perfect for the holiday season with hints of cinnamon, nutmeg, cloves, and molasses 😀
I came across this recipe on the Alaskan Beer website. The recipe called for their stout but I decided to use Rogue'sShakespeare Oatmeal Stout. It seemed fitting for oatmeal cookies 🙂
These cookies are quite amazing! Maybe I should not be so surprised but I was very pleased at how well they turned out. The recipe does not call for reducing the beer but this gives the cookies more flavor from the beer (note: they don't actually taste like beer).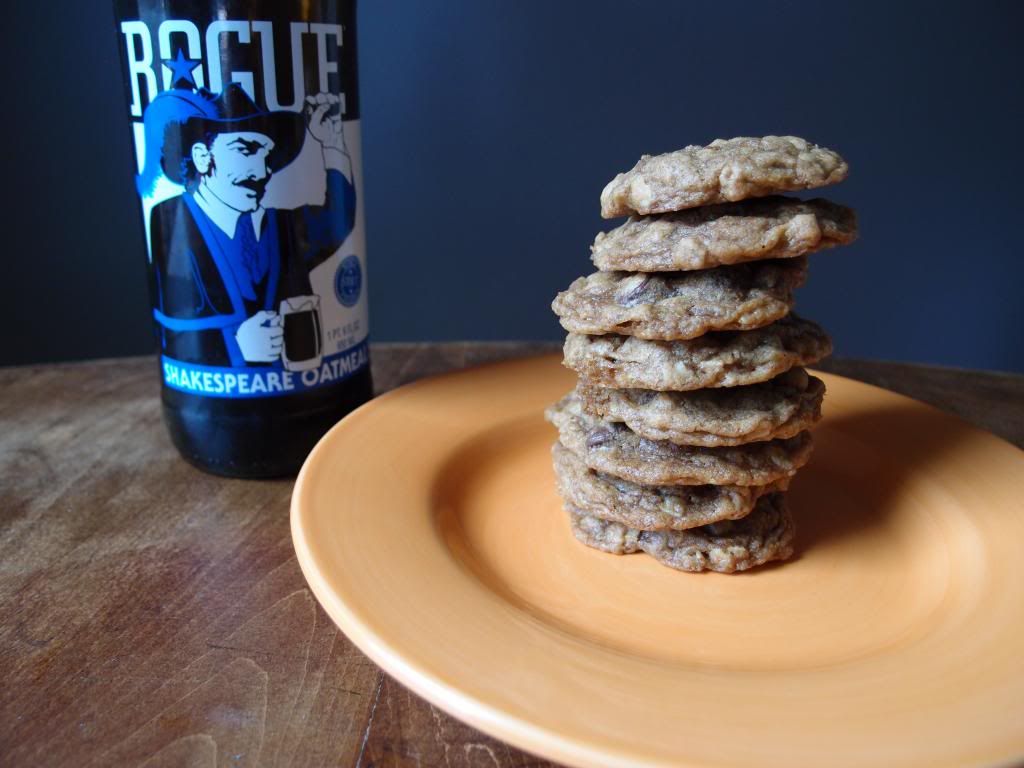 The first time I followed the recipe exactly and they came out flat and a little crispy 😦 I altered the flour and made them smaller (did…
View original post 362 more words